In the summer school, participants will learn how to analyse work processes and organisations and develop new ways of working through an interactive design process using intrapreneurial and participatory actions and experiments. Participants will visit organisations and interview various stakeholders.
The final goal is to provide scenarios and solutions that address concrete problems of stakeholders and are developed using digital technologies. In this view, cities, businesses and administrations are seen as enablers as they provide a common (physical) ground on which other organisations work and collaborate.
An example of such an environment will be presented to summer school participants. They will work on the challenges presented by the "Digital Cities" project in one of the largest cities in the country, often referred to as "Smart Pond". Several organisations (companies, institutions and other actors) are working in different specific areas of implementation of digital technologies to improve the resilience of the city, their organisations and test the implementation of solutions to some of the social challenges that affect the world today.
The final solutions to the challenges will be presented as proposed experiments that could be implemented by the participating organisations. As such, students will pitch a strategic plan for applying digital transformation in a selected organisation.
The summer school is organised by the University in Ljubljana and this year will be held on-line. Case studies will be conducted by leading companies and organisations from various industries such as pharmaceutical, energy, banking, gaming, mobility, insurance and health.
Each programme has a focus on business innovation and entrepreneurship, there is no need to have specific technical background or any coding knowledge to participate in our Summer School.
Some of this years speakers, lecturers and mentors:
Julian Birkinshaw, PhD
Julian Birkinshaw, PhD, is Professor of Strategy and Entrepreneurship at the London Business School. He is a Fellow of the British Academy (FBA), the US Academy of Management (AOM), the Academy of Social Scientists (FAcSS) and the Academy of International Business. Julian is a recognised expert on innovation, entrepreneurship and renewal in large corporations. He has written fifteen books, including Fast/Forward, Becoming a Better Boss, Reinventing Management, and Giant Steps in Management. In 2019, he was ranked 45th on the Thinkers 50 list of the most influential management thinkers in the world. He has been on the faculty at London Business School for eighteen years, and is currently Deputy Dean (Programmes) and Director of the Deloitte Institute of Innovation and Entrepreneurship. He is also very active as a consultant, speaker, and executive educator to many large corporations, including Arup, Bayer, BMW, Deloitte, IBM, Novo Nordisk, Petrofac, Rio Tinto, Roche, Tata, Toshiba, UBS, and Unilever.
Vaughn Tan, PhD
Vaughn Tan, PhD, is a London-based strategy consultant, author and professor. He specializes in designing organizations that are resilient to and benefit from uncertainty. He has worked with the food and beverage industry for over a decade and is active in legal technology, structured data and regenerative agriculture. He works with businesses and non-profits to make them more innovative and resilient in uncertain environments. Since 2013, he has been an assistant professor of strategy and entrepreneurship at University College London's School of Management. His first book, The Uncertainty Mindset (2020), is about how to use uncertainty to drive innovation and adaptability. It is based on years of research with some of the most innovative culinary R&D teams in the world. It is published globally by Columbia University Press.
Jan Jelovsek, MBS
Jan Jelovsek, MBS, is a Chief risk Officer of ING in Austria with 11 years of risk management experience. Jan began his professional career at Deutsche Börse in Frankfurt in the Front Office & Analytics department before moving to Risk Management in 2010, initially working for the national regulator and as of 2014 for ING in Austria, where he assumed the CRO role in 2019. With the background in risk assessment from different institutions, including Bank of Slovenia and Bank of Austria, and formal education from Harvard and HTW in Germany, his international experience in risk assessment and methodologies in this field will present a different view on perceived risk to the students. Jan is passionate about exploring the potential of digital transformation and its implications on organizational resilience. In his spare time Jan does his best (& sometimes fails) to manage the risks taken by his (hyper-)active 4-year old son.
Miha Škerlavaj, PhD
Miha Škerlavaj, PhD, is a vice dean for research and professor of management at the School of Business and Economics, University of Ljubljana and an adjunct professor of leadership and organizational behaviour at BI Norwegian Business School. He is a valued teacher, workshop facilitator and awarded researcher who published in prestigious international research journals including the Academy of Management Journal, the Harvard Business Review, the Journal of Organizational Behaviour, the Leadership Quarterly and the Human Resource Management. He also published a book Capitalizing on creativity: Fostering the implementation of creative ideas at work (Edward Elgar) and a case study about Outfit7 at INSEAD Case Publishing. He has extensive practical experience through workshops, training and consulting assignments for clients in Scandinavia, Central and Eastern Europe, and China. Prof. Škerlavaj teaches PhD, EMBA, executive, and master of science programs in Europe and Asia and regularly facilitates workshops with practitioners on organizational development and change, leadership development, human resource management, creativity and innovation management-related topics.
Aleš Pustovrh, PhD
Aleš Pustovrh, PhD, is a teacher, researcher, investor and founder. He works mainly in the startup industry. He also works as an assistant professor at the Faculty of Economics, University of Ljubljana, where he is most active in the field of economic and business studies of innovation. His startup career began with the COINVEST project, a platform for connecting high-tech companies with investors. He was one of the founders of the leading regional venture accelerator - ABC Accelerator in Ljubljana, Slovenia - and one of the founders of ABC First Growth, the VC arm of ABC. He is currently a partner at Fil Rouge Capital, a venture capital fund. In his work and studies he stays closely connected to the South, East and Central Europe, using the different environments and experiences as input for his research.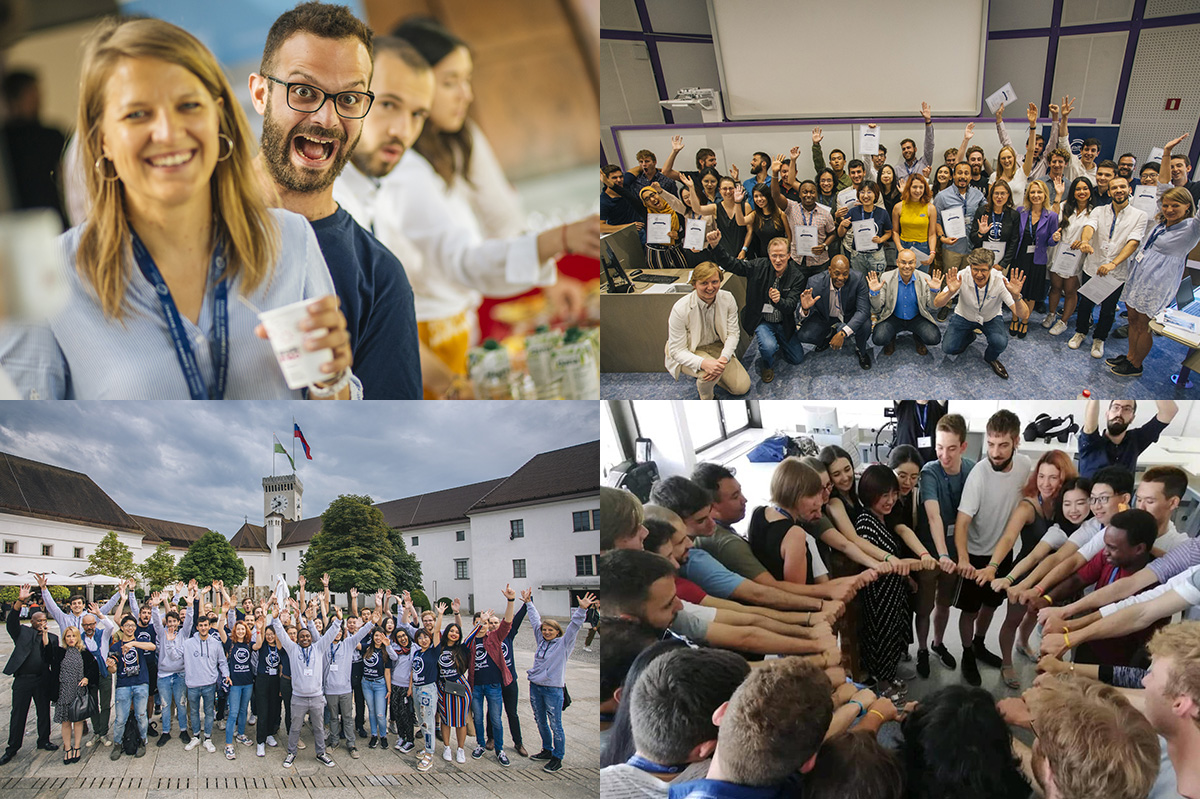 Klemen Kreft - PHD student / Researcher
Lek Pharmaceuticals d.d. - Sandoz Development Center
"EIT Digital summer school 2020 in Ljubljana was an amazing experience, the core topic being Digital transformation for Resilient Cities. In other words, we were discussing how companies and cities can become more resilient against obstacles (such as a pandemic) by incorporating digital transformation in the workplace. The program was diverse to say the least; with many distinguished lecturers on one hand and fun activities such as team building and stand-up comedy on the other. I had a great time with other international participants from all over Europe. During the course of the summer school, we were also extensively working on group business cases provided by Slovenian companies. These encompassed virtually all sectors, such as energy, transport, pharmaceuticals, data mining, IoT and many more. I suppose there would a suitable business case for students of any interests. The best part was that certain solutions were actually further developed by the companies. So the event was not only a great learning experience, but a productive one as well. I am glad that I was able to attend the summer school and bring knowledge to my current job to foster digital transformation."